Fostex FE166ESR High Efficiency Single Full Range Speaker Driver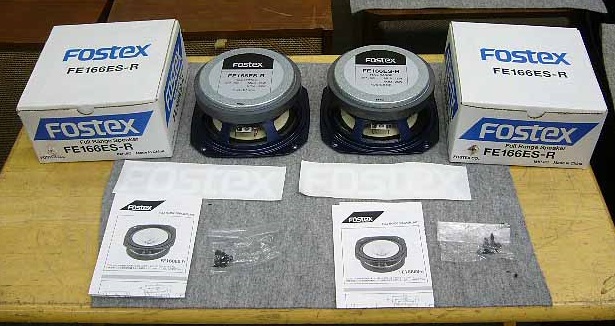 Few years ago, Fostex released this special limited edition driver, Fostex FE166ESR. I took the opportunity to grab a pair for myself. It had been in the storage for a few years and still had not seen the daylight. Shame on me.
Fostex has always been my one of my favorite brands for speaker drivers. I've owned the Fostex FE167 before, housed in 2 types of enclosure – bass reflex / vented book shelf speaker in real wood veneer, and TQWT floor-stander speaker with plywood and laminate. Both sounded wonderful!

Let's come back to the FE166ESR. I bought it back in 2005 but I never get to build an enclosure for it. I never had the chance to work on this pair of drivers. I would not have the chance of doing so too now since I've let it go to another HIFI enthusiast.
Click
FE166ESR
to check out the datasheet.
The frequency response is ruler flat and efficiency is at a whopping of 95.5dB/w/m. The oversize 145mm lanthanum-cobalt magnet is really mouth watering, coupled with copper-silver alloy voice coil, this should be a gem.
Everyone has been praising this. For those owning the Fostex drivers, do remember to give it about 200 hours of run-in before it can really be at its' best.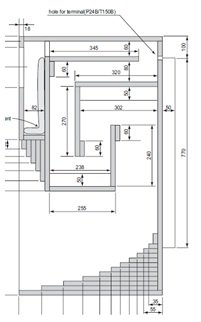 The 166ESR datasheet has a recommended BLH (back loaded horn) design. It's not as complicated and should not be a tough job for skilled DIYers or carpenters. I've even thought of just building a small bookshelf or even open baffle panel to house this driver and augment the bass with a high efficiency JBL 2206(12"), 2226(15") or even the 2241(18") JBL professional woofers!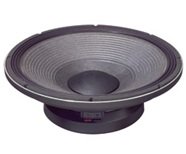 The JBL2206 efficiency matches FE166ESR perfectly. For me, I will run FE166ESR full range, and cross a pair of JBL2206 (L+R) at around 100Hz with a simple 1st order crossover. One can drive the FE166ESR with a tube amp like 300B/2A3/45 SET or even the 6C45 SPUD; and power the JBL2206 with a class-D/solid-state power amp.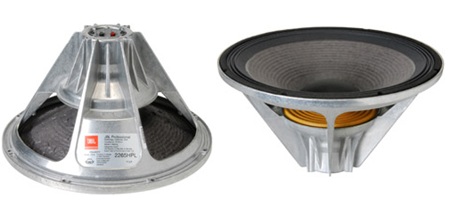 JBL has come up with new woofers! These are the new series with "Differential Drive". It works like class AB amplifier where the driver works in push-pull fashion. With efficiency of 97dB/w/m and Fs of 37 Hz, it should be one nice driver to play with.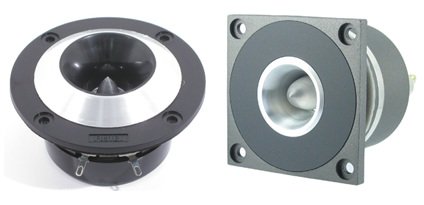 This combo should excel at rock as well as vocals with ruler flat system frequency response. If one looks for top-end sparkle, one can add a decent and inexpensive Fostex FT-17H to augment the highs to 35 kHz! Of course, Fostex has other more exotic super tweeters as well.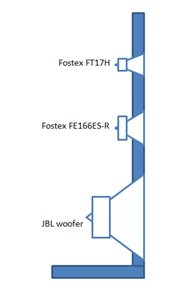 Above is the simple drawing of the open baffle speaker I had in mind. For the crossover, one can build a passive or active crossover for it. The active crossover Behringer DCX2496 could be a good inexpensive choice.
Stay tuned for this DIY project where I'll add an article on how to design this Open Baffle speaker.
Ken 4/4/2011
---
Return from Fostex FE166ESR to Speakers

Return from Fostex FE166ESR to DIY Audio Guide
---