VT25 Amplifier
We've an interesting VT25 amplifier (push pull) here. It is owned by a follower of diy-audio-guide.com.
We look forward to the little RCA booklet that he will scan for us on the 801A tubes he purchased recently, also on the redrawn schematic of the VT25 Amplifier (push pull). Thanks mate!
It is a 25 year old hand wired Japanese amp. It has a 12AT7WA driving a 5963 into a pair of thoriated tungsten filament Hytron VT25's per channel, and a single 5R4WGB rectifier... Although the output power is low, it is just unbelievably incredible!!!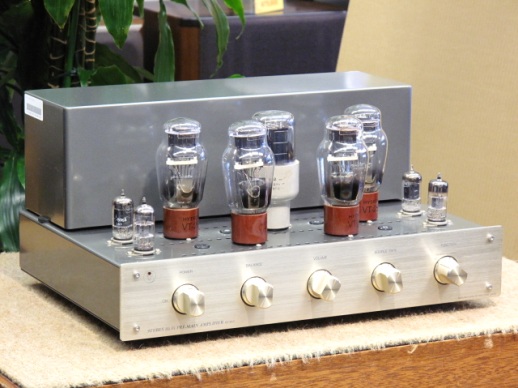 This 20+ year old amp is so absolutely compelling, dead silent, sweet refined, 3 dimensional full frequency response and kicking big ass with ZERO apologies when compared to a higher end tube amplifiers that are many times the price, which itself is something out of this world.
Popping up the amplifier made us baffled, no chokes anywhere, minimal heater filtering, just a resistor and a cap, everything is hand wired, puny power supply, just 3 old small value electrolytic and a couple of resistors again. All resistors are Allen Bradley looking carbon comps. This is RAW like Sushi.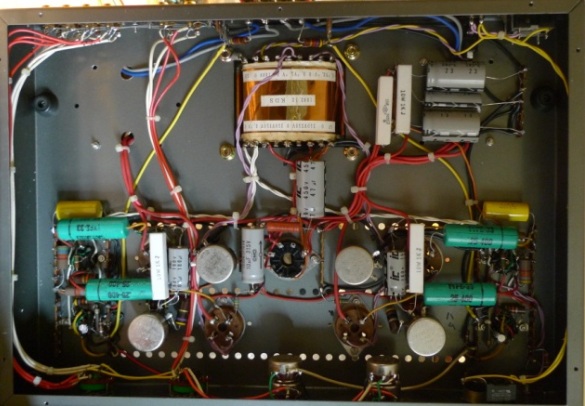 It is DEAD silent over 100dB/w/m efficient horns with ears to the horn.
Refined depth of field, micro and macro dynamics, real air moving TIGHT bottom end without compression or distortion.... It is comparable to amplifiers loaded with NOS Western Electric 300B's and Bendix 6900's and etc
The output trannies come from Kasuga. They have 5K printed on the input side and have 4-5-6-8-12 & 16 ohm taps. This transformer is quite flexible in use.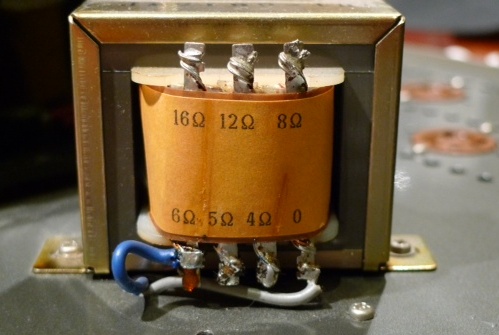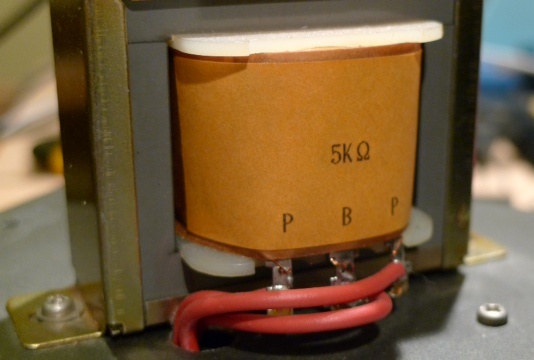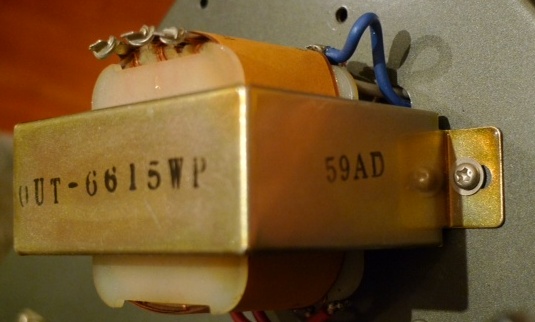 The feedback, is globally taken from the speaker outputs which have a 4.7 k resistor soldered. Simply removing the feedback return caused the amp immediately to have a loud hum. When doubling the value of the resistor is tried, the sound became very aggressive and harsh with little bass!
The VT25 amplifier is really something else, it really translates the recordings remarkable well and truthfully, whilst managing to be simply so easy to listen to....
Somehow there is a naive and natural flow to the flea powered little VT25 amplifier. It amazes with every song it plays, reproducing every genre from bass heavy reggae to Guiseppe Tartini with totally convincing conviction....
A simple change from a Raytheon 5R4GYB (military potato masher shape) to an early issue RCA 5R4GY with coke bottle shape was totally profound, WOW, this opened up the soundstage and detail to a huge extent whilst simultaneously softening the whole delivery making the amp sound VERY close to the gentle ear caressing pure single ended zero feedback character.
Very interesting!
The amp looks like nineties product (back when there were still plenty of Allen Bradley resistors around ;-)).
Regarding the filament of VT25 tube, look at this forum quote from a Japanese VT25 amplifier fanatic site:
Quote:
My conclusion is
All VT-52 & VT25-A have oxide-coated filaments.
All VT-52 & VT25-A have 7V 1.18A filaments & work at 6.3V too.
Only Raytheon VT25 and WE VT25 have oxide coated filaments.
Raytheon VT25 & VT-52 have 7V 1.2A filament.
WE VT25 is same as VT25-A.
VT25-A is not up-rated VT25 & just a VT25 with oxide-coated filament.
End quote.
Testing each channel, the plate voltage is 389v and the cathode voltage is swinging between ~ -30 & -32v, adjusting the pots does not appear to have much effect, the voltage is pretty much slowly ramping up and coming down cyclically over a ~ 1-2v window.
Tim De Paravicini has written about running tube heaters at slightly lower voltages, and it's apparently one of his tricks to make the tubes in his legendary designs last 'nearly forever'..... One specific example recalled is his frequent use of PCC88 tubes (which are a 7v 6DJ8) and runs them at 6.3v as per most 9 pin tubes.
This is interesting as well:
That's all for now!
Ken @ diy-audio-guide.com
Have you built any tube amplifiers?
Do you have a great amplifier project? Share it!
---
Return from DIY Audio Guide / DIY Tube Amplifiers / VT25 Amplifier to DIY Audio Guide / DIY Tube Amplifier
Return from DIY Audio Guide / DIY Tube Amplifiers / VT25 Amplifier to DIY Audio Guide
---