KLIAV 2011 Part9
Audio Pro speakers with Pioneer A9 amplifier and PD-D6 CD player. The Pioneer A9 and PD-D6 are 2 channel gears made to high specifications and focused on high quality audio performance above all else by Pioneer's effort to go into high end 2 channel audio.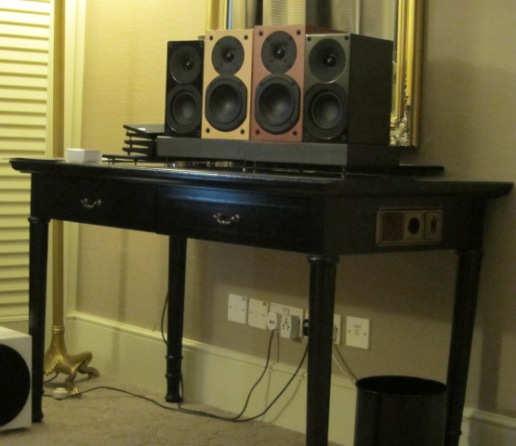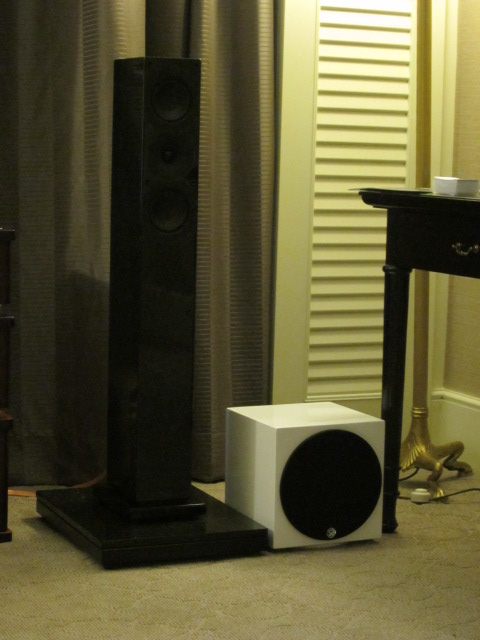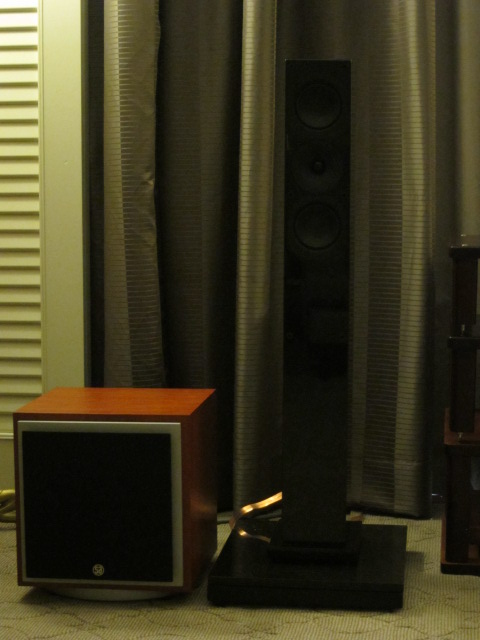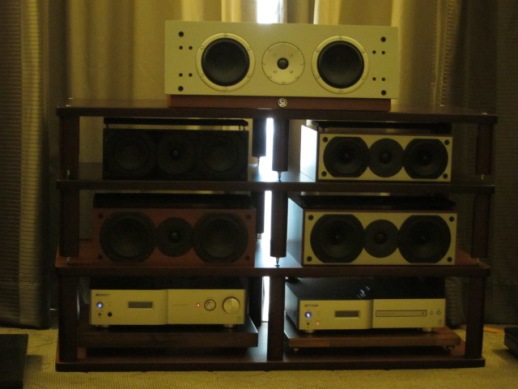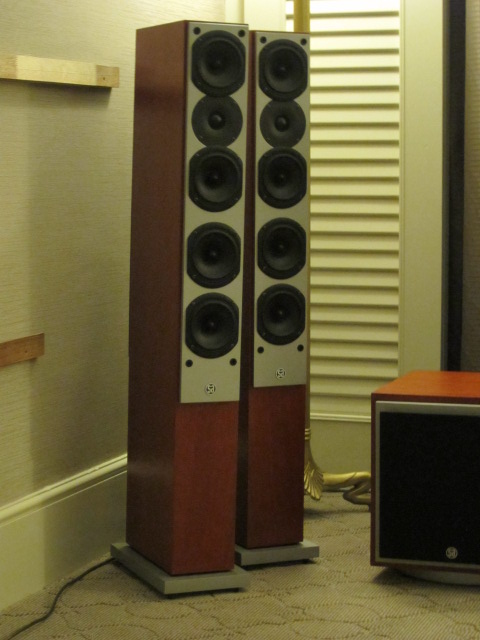 Audio Pro speakers!
This is the one of the most expensive speakers in the KLIAV 2011 show – JBL Project Everest DD66000 that costs a whopping RM250,000! This is the price of a low to medium cost apartment in Penang! The DD66000 is considered JBL's ultimate state-of-the-art loudspeaker!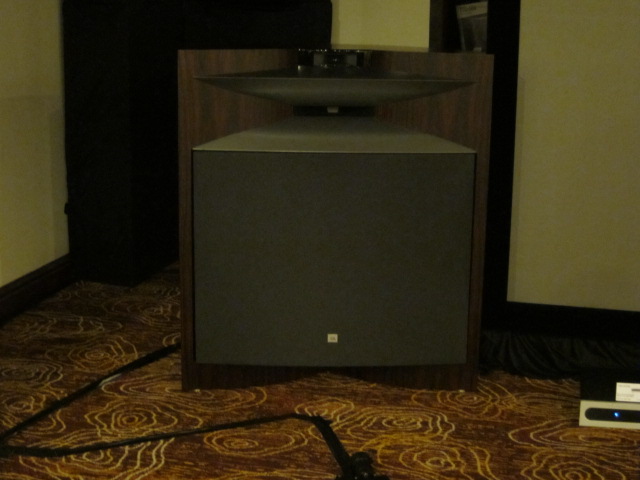 Project Everest DD66000 is an augmented two-way speaker system, a classic JBL design. One 380mm (15") woofer crosses over to a horn-loaded compression driver at 700Hz, the midpoint of the audio spectrum. A second 380mm woofer reinforces bass from below 30Hz to 150Hz, while an ultrahigh-frequency driver operates exclusively in the supersonic realm above 20kHz.
The frequency response is 45Hz to 50kHz (-6dB) with 96dB (2.83V@1m). The speaker weights a whopping 137kg without the grille. Add another 5kg for the grille! It would be quite a lot of fun to transport and position the speakers at the show!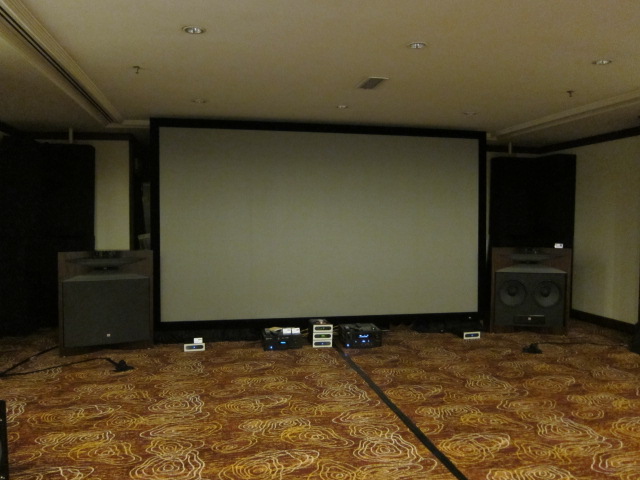 The JBL Project Everest DD66000 is partnered with Bel Canto Design amplifiers. During my visit, Transformers 2 was demo-ed. The sound is great, huge scaled, real and solid! I wonder how it performs with stereo music.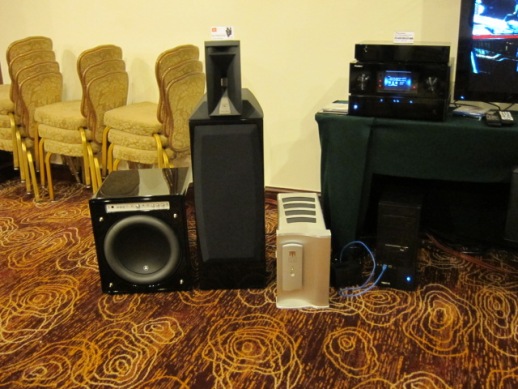 Another set of JBL speaker by the side of the same room with the Project Everest DD66000.
Heard of this setup in the show?
Tell us how you think about this setup!
Return from DIY Audio Guide/HIFI Blog/ KLIAV 2011 to DIY Audio Guide
Return from DIY Audio Guide/HIFI Blog/ KLIAV 2011 to DIY Audio Guide HIFI Blog
---