KLIAV 2011 Part5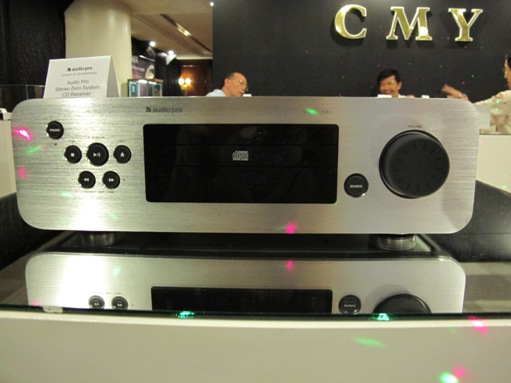 Audio Pro from Scandinavia – DVD One, a DVD-player and receiver. Output power is 75W *2. It comes with AM and FM tuner as well and reads almost all types of CDs and DVDs. It has analogue and digital audio and video inputs and outputs (wow, so many and's!).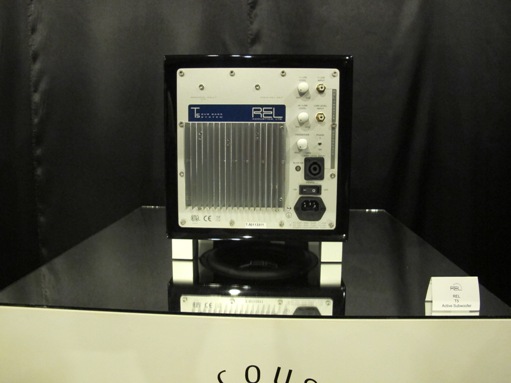 REL T3 – the all new T-series subwoofer. You just can't imagine how small and cute this subwoofer is. It has 150W class AB amplifier with a sealed enclosure, using a heavy duty 8" active driver and a 8" passive radiator.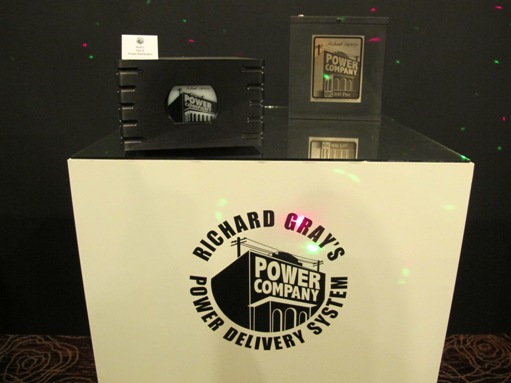 Richard Gray's Power Company – non-sacrificial surge protection, noise removal and high-current-on-demand devices.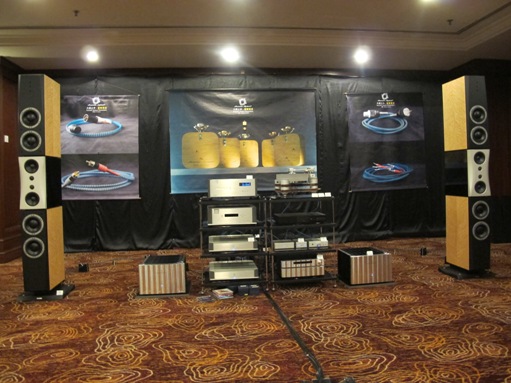 This is one helluva system, but too bad the venue is not optimized for playback. There are noises or interferences coming from the neighboring rooms. When I was there, it is playing a track with guitars. Despite the noise, the soundstage is still very clear and the individual instruments stand out and float in the air.
Wadia series 9 Decoding Computer system - 971 CD transport, 931 Digital Controller, 922 mono Decoding Computers. The 922 mono
Decoding Computers provide Digital to Analog conversion and the 931 Digital Controller functions as a digital preamplifier.
Jeff Rowland Criterion pre-amplifier: battery power that provides the cleanest possible power source, balanced circuitry, transformer coupling and many more! This is a no-holds-barred design from JRDG.
Jeff Rowland 301 power amplifiers – configurable ability to drive low and high impedance speakers, boasting 600W 90A design, the chassis is precision-machined from solid blocks of air-craft grade 6061-T6 aluminum that are completely sealed for trouble free operation, fully balanced and transformer coupled with very efficient, high speed and quiet switch mode power supply.
Dynaudio Evidence Temptation speakers: 90dB/w/m, 500W power handling, 29Hz – 25kHz +/- 3dB frequency response, 3-way bass-reflex design, weights 113kg!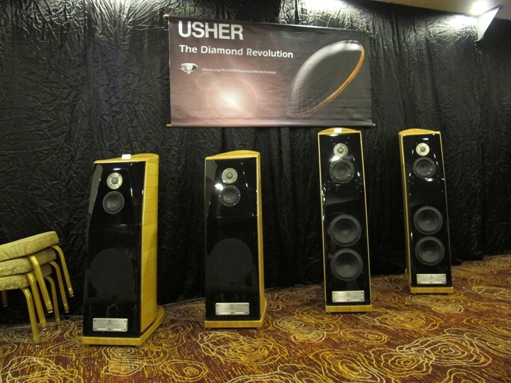 Usher Dancer Series loudspeaker on static display.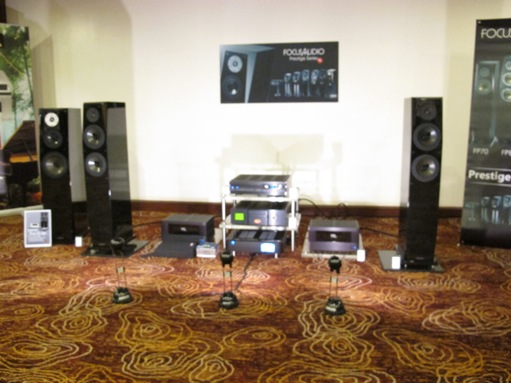 Unison Research, Focus Audio and VTL tube amplifiers.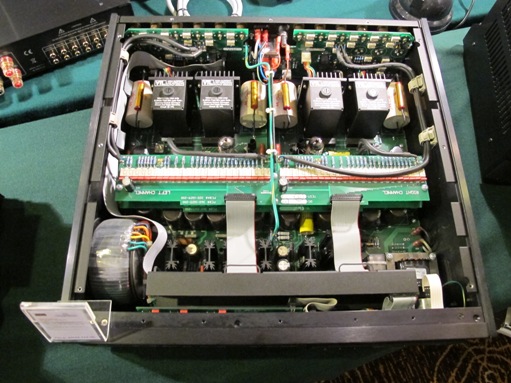 Close up on the VTL tube amplifier internal – time to pick up some tips from VTL – bypassed Mundorf capacitors, massive power supplies, not sure what the squares beside the coupling capacitors are. Anyone knows?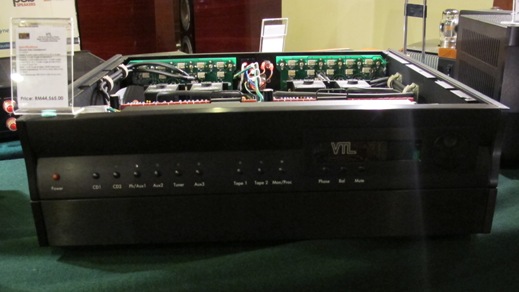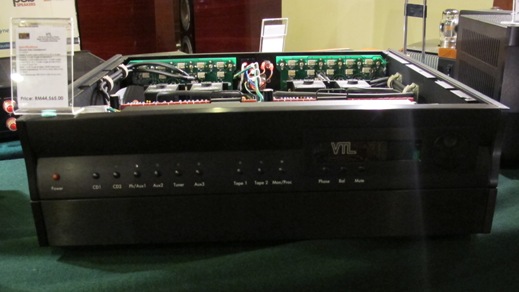 Heard of this setup in the show?
Tell us how you think about this setup!
Return from DIY Audio Guide/HIFI Blog/ KLIAV 2011 to DIY Audio Guide
Return from DIY Audio Guide/HIFI Blog/ KLIAV 2011 to DIY Audio Guide HIFI Blog
---