KLIAV 2011 Part3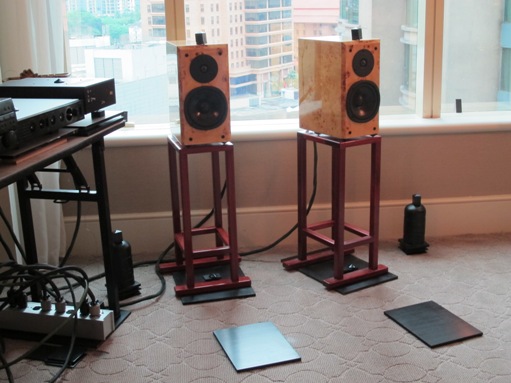 Tweakers room – LD (laser disc) sounds better than CD? Placing the red wine bottle like tweak will improve the sound? Twisting the wood block on top of the speakers will change the sound? Placing the stand on a thin piece of wood (ebony?) will improve the sound? Placing the thin wood panel on the floor in front of the speakers will make the day? Hmm… I'm not the expert here obviously.
If any experts out there could help with clarifying the effects, that would be great! Please use the feedback form for this!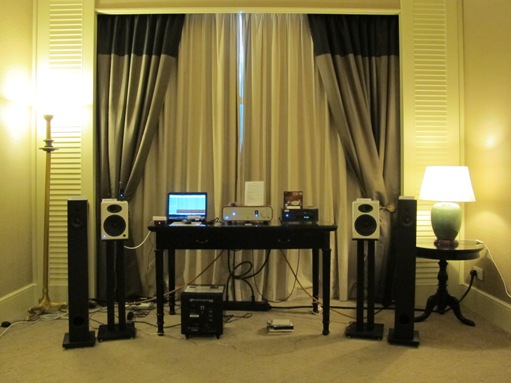 Audioengine speakers partnered with Peachtree Audio.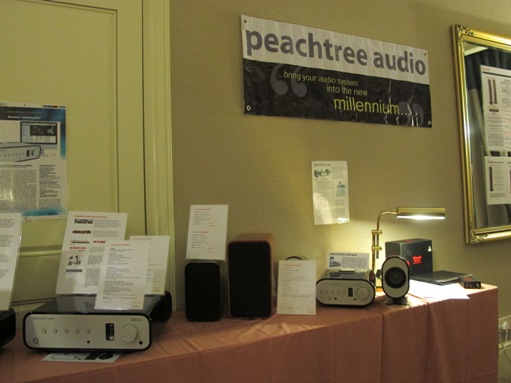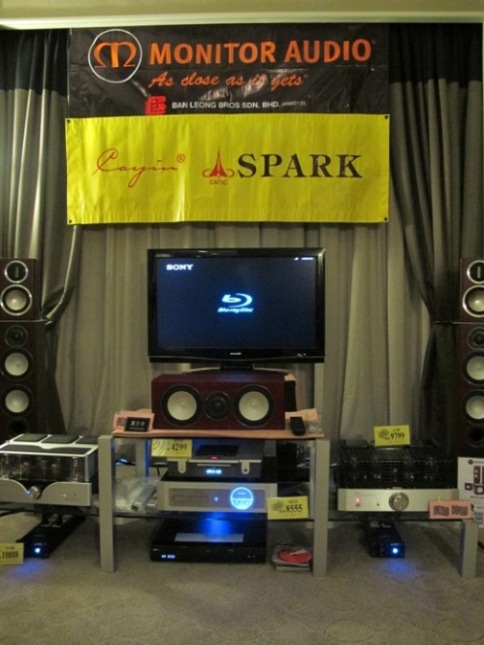 Monitor Audio, Cayin and Spark gears.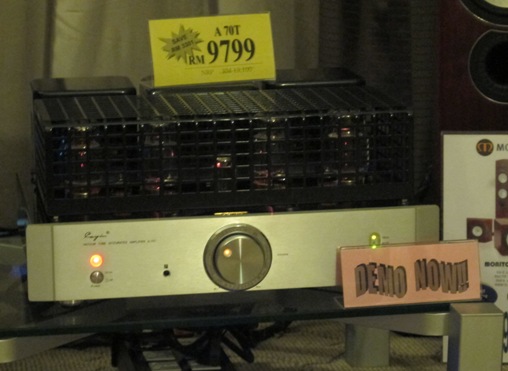 Cayin A70t amplifier – KT88 *4, 12AX7*2, 12AU7*2, 5AR4, 55W UL mode, 27W triode mode.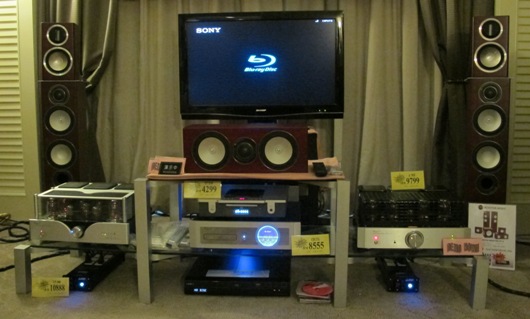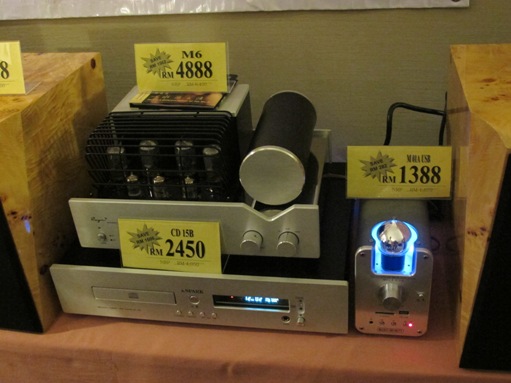 Sales! Sales! Sales! Missed the show and missed the chance to get them at this special price? Don't blame me!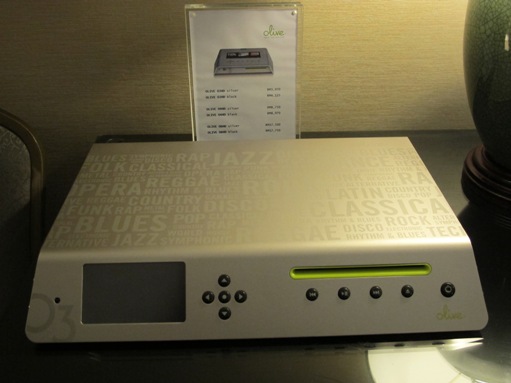 Olive O3HD Music Server, comes with high resolution Cirrus Logic DAC (192kHz/24bit) with a 500GB HDD. It is integrated with a TEAC CD /W drive. It has a wired Gigabit Ethernet and comes with a USB 2.0 port too. Supported audio formats are WAV, FLAC, MP3 and AAC.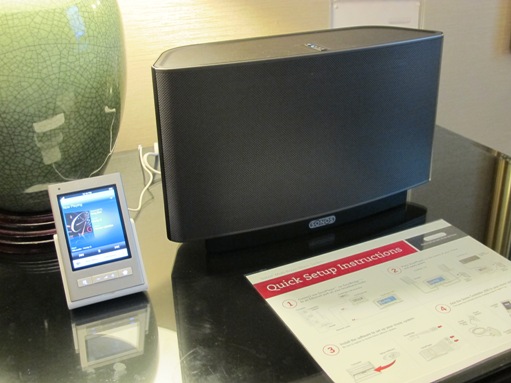 Sonos!
Heard of this setup in the show?
Tell us how you think about this setup!
Return from DIY Audio Guide/HIFI Blog/ KLIAV 2011 to DIY Audio Guide
Return from DIY Audio Guide/HIFI Blog/ KLIAV 2011 to DIY Audio Guide HIFI Blog
---