KLIAV 2011 Part2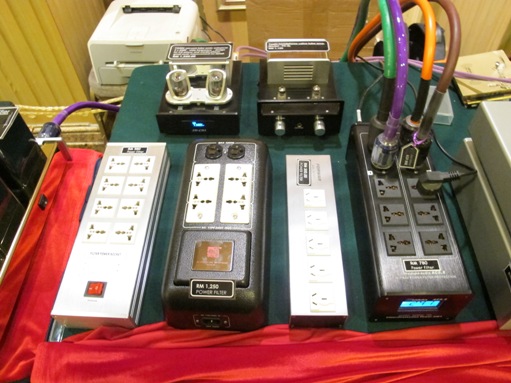 Various Yaqin power distributors, and tube based products.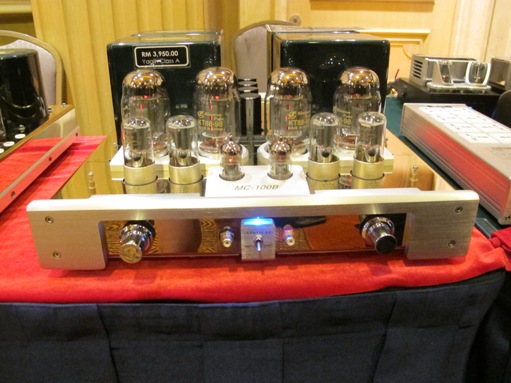 Yaqin MC-100B amplifier – KT88*4, 6SN7 *4, 12AX7*2; 30W (triode mode) 60W (UL).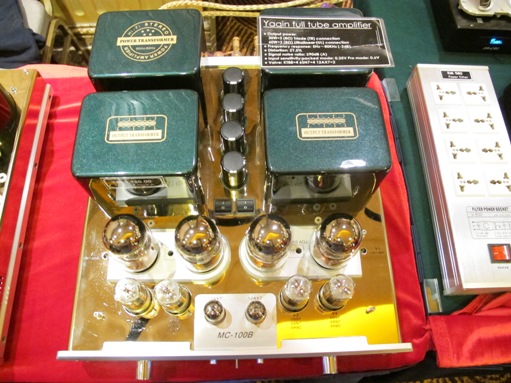 MC-100B uses SRPP in the pre-amplification stage. It can be configured to triode or ultra-linear mode. It can also be used as an integrated or pure power amplifier. The output transformer uses audio grade nickel core and OFC wires. Audio grade MKP coupling capacitors are used all over the place.
Nice big transformers (or just the covers only?), I like it!
Yaqin MC-10L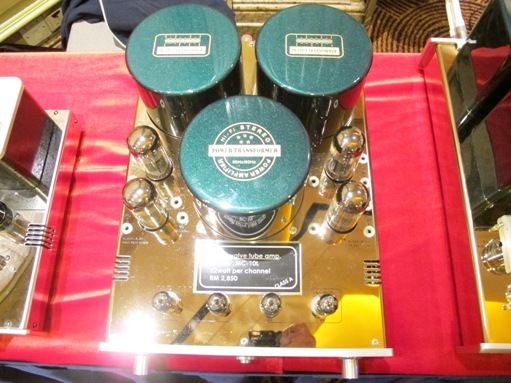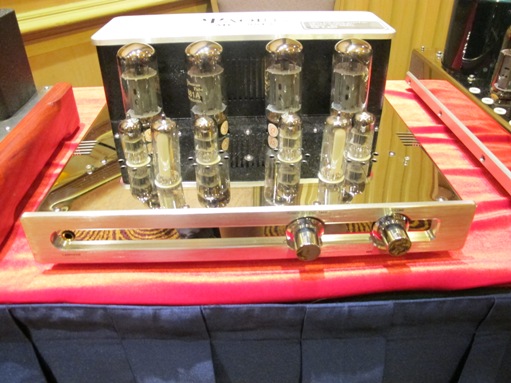 Yaqin MC-5881A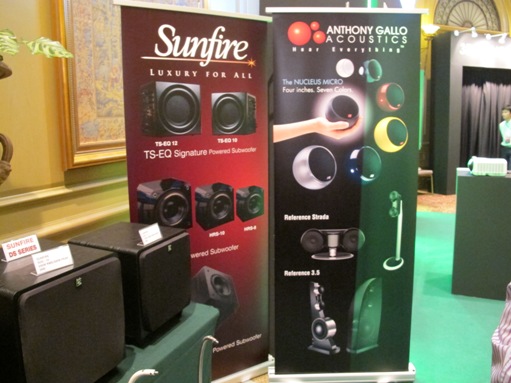 Anthony Gallo loudspeakers and Sunfire subwoofers.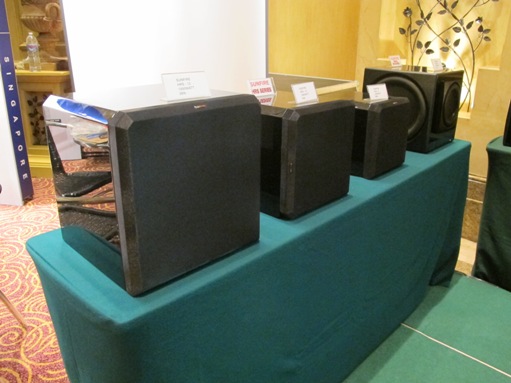 Sunfire subwoofers – Sunfire HRS-12, HRS-10, HRS-8 and TS-EQ12. I heard from the exhibitor that there is a 30% discount on all Sunfire subwoofers during the KLIAV show. The HRS-12 was about RM3900 at the show. I'd like to have two HRS-12 for my rigs please! The Sunfire HRS series are closed box design where as the TS-EQ series are with passive radiator. I've the chance to listen to the HRS-12 and I do like it!
Heard of this setup in the show?
Tell us how you think about this setup!
Return from DIY Audio Guide/HIFI Blog/ KLIAV 2011 to DIY Audio Guide
Return from DIY Audio Guide/HIFI Blog/ KLIAV 2011 to DIY Audio Guide HIFI Blog
---