KLIAV 2011 Part14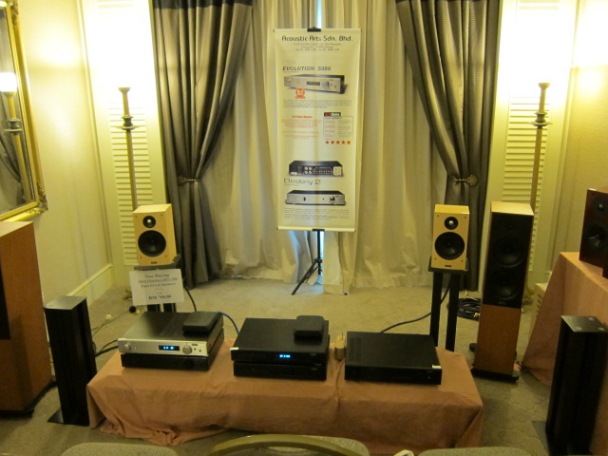 Epos speakers, Creek Electronics, super sales, good for bargain hunters! are amazing!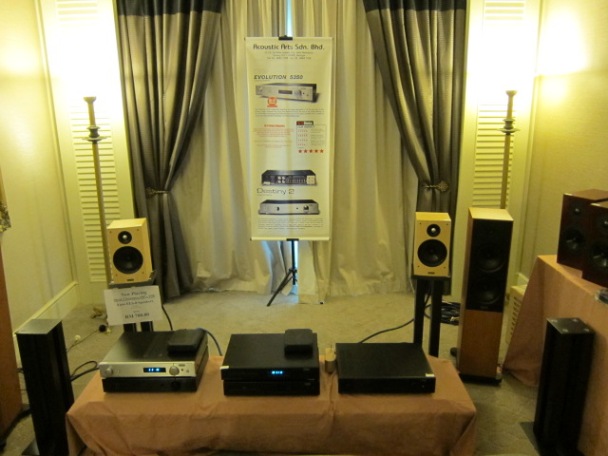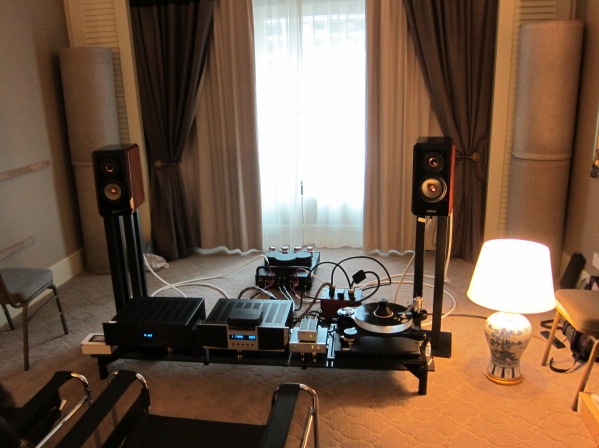 Can't remember – anyone?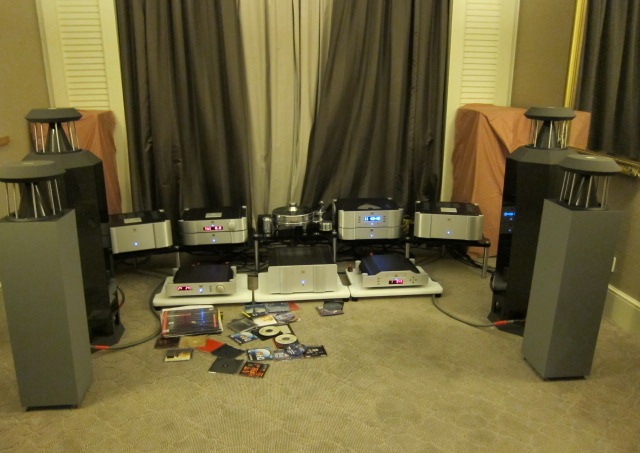 German Physiks loudspeakers driven my Simaudio source and amplification – very 3 dimensional sound, and amazing soundstaging.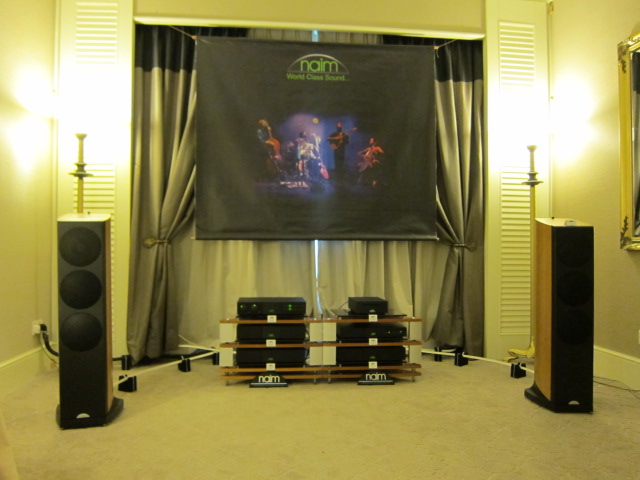 Name these gears – NAIM! It was playing some dynamic instrumental tracks – the PRAT is excellent.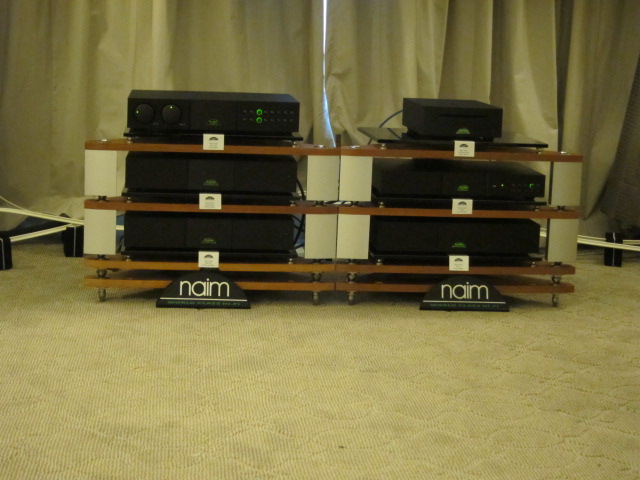 Naim amplifiers and sources.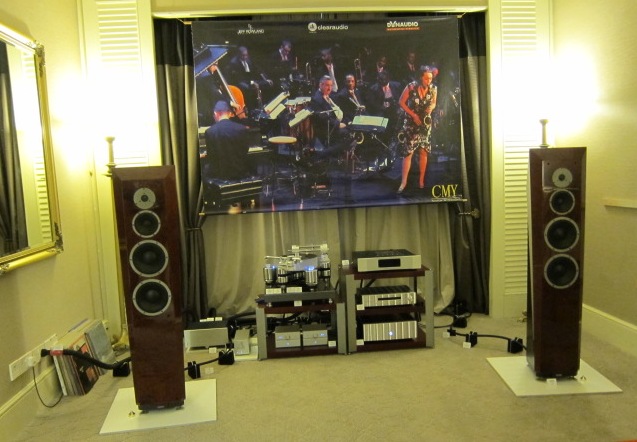 Dynaudio Sapphire loudspeakers, driven by Jeff Rowland amplification. This baby costs U$16,500 a pair. Finishing is superb. Production is only limited to 1000 pairs worldwide. Are you itchy for one yourself?
It is a 3 way reflex loaded floorstanding loudspeaker. The efficiency is 88dB/2.83V/m and weights 40kg each.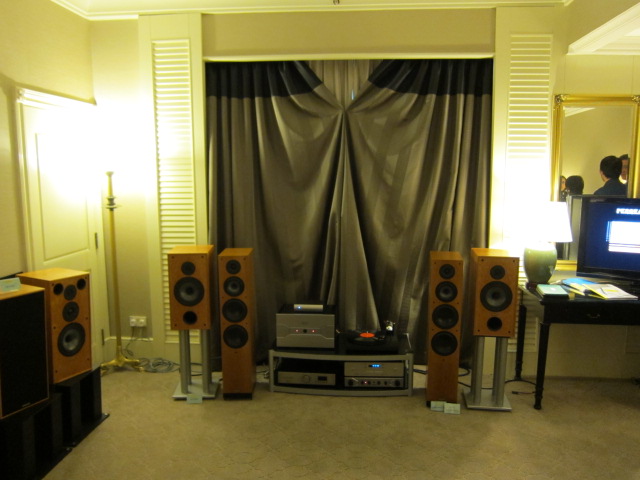 Harbeth Loudspeakers – I was hoping that the M40.1 will be demo-ed in the show but to my dismay, it is not even there!!!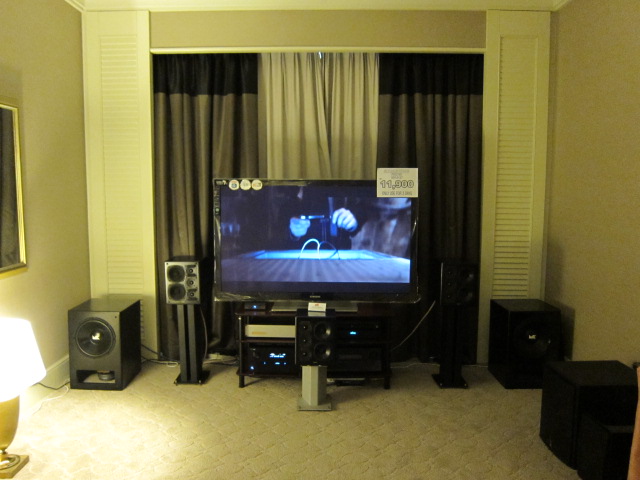 MK Sound with dual-subs... nice!!!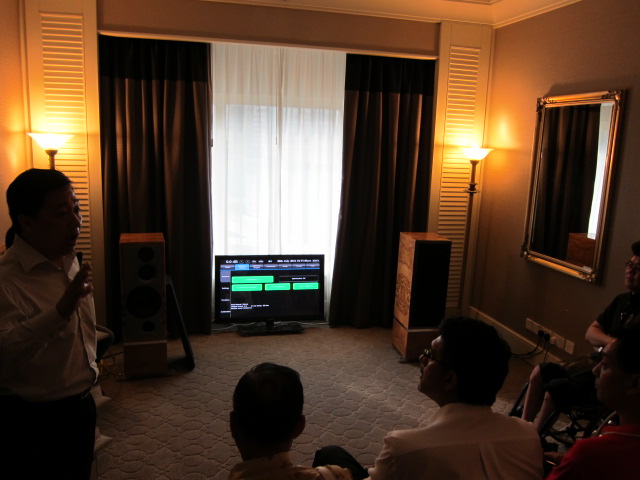 ATC Loudspeakers – ATC SCM 50 Anniversary version (active), driven by ATC SCA2 preamplifier. The host is demo-ing some room correction tweaks. With – bass is full and deep, without – wooly and hollow. The bass coming out from these babies are amazing!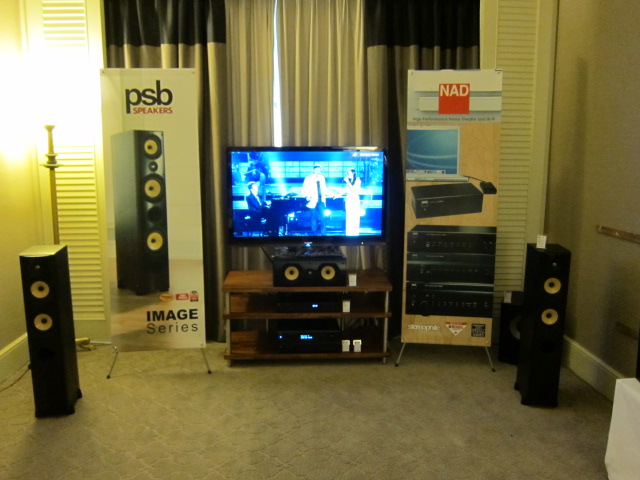 PSB Speakers in a home theater setup, driven by NAD Electronics.
Elac loudspeakers from Germany.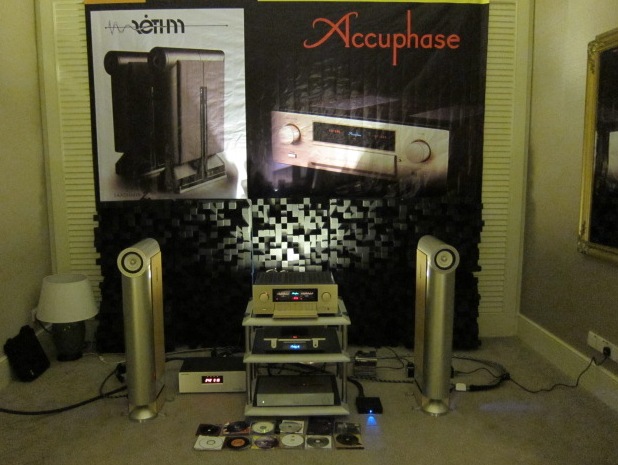 Rethm Saadhana and Accuphase amplifier – this setup was playing some instrumental pieces at low volume when I was there. Saadhana is using high efficiency Lowther DX 55 drivers for full range applications. There are 3 other drivers for bass function, hidden in the cabinet to for a 3 driver isobaric configuration, powered by a 120W FET amplifier.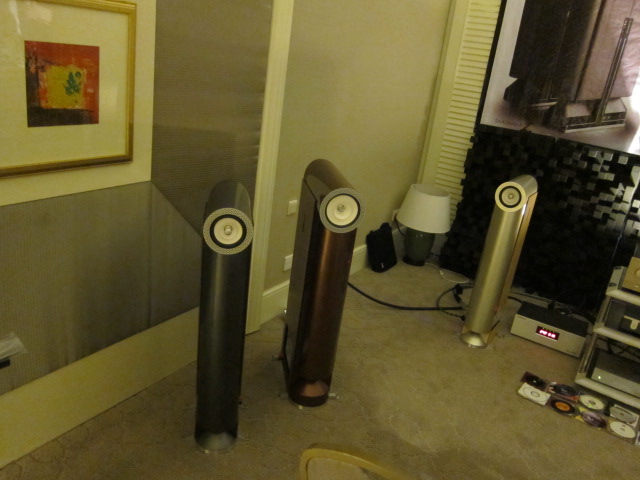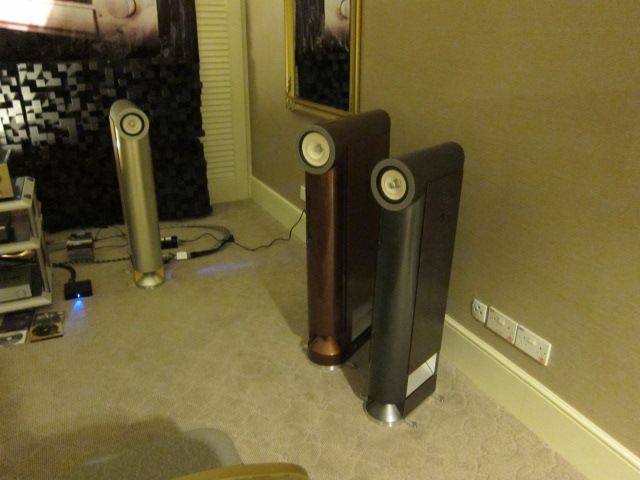 Beautifully constructed!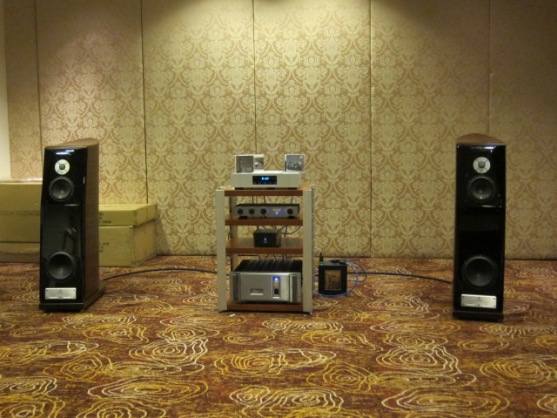 Usher Audio from Taiwan – BE-10 Diamond driven by P-307 Stereo Preamplifier (with separate PSU) and R-1.5 amplifier. Both are solid performers. The R-1.5 is built like a tank, with 150W / channel weighting almost 40kg a piece. The BE-10 is using Usher Diamond DMD dome tweeter. My past experience with Usher has been always positive – definitely something worth looking at, especially if you're from Taiwan where the price is fraction of the international price!
This concludes the KLIAV 2011 coverage from DIY-Audio-Guide! Hope you enjoy the read!
Heard of this setup in the show?
Tell us how you think about this setup!
Return from DIY Audio Guide/HIFI Blog/ KLIAV 2011 to DIY Audio Guide
Return from DIY Audio Guide/HIFI Blog/ KLIAV 2011 to DIY Audio Guide HIFI Blog
---