KLIAV 2011 Part10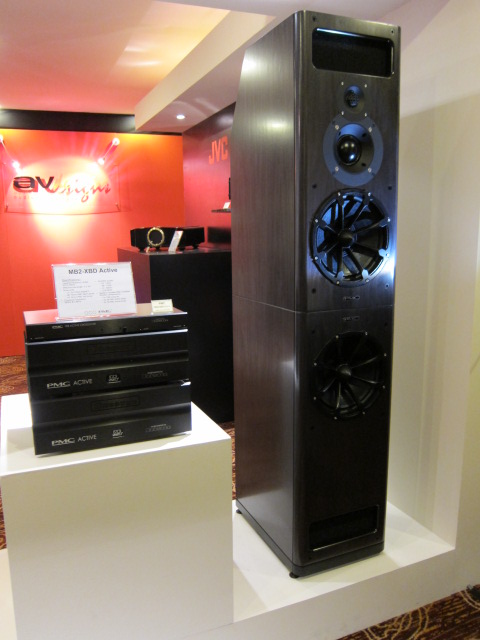 PMC MB2-XBD - The MB2 XBD is a development of the successful MB2S with increased dynamics and LF performance. The addition of the XBD cabinet containing a second precision 12" Radial™ driver increases the LF headroom by 3dB below 380Hz that allows a larger room to be driven to greater effect.
In a surround configuration the added headroom of the XBD allows the .1 surround effects channel to be handled with ease, avoiding the installation of further sub units. The 32 element, 4th order passive crossovers are housed in external enclosures which can be mounted to the rear of the XBD cabinets for improved fidelity.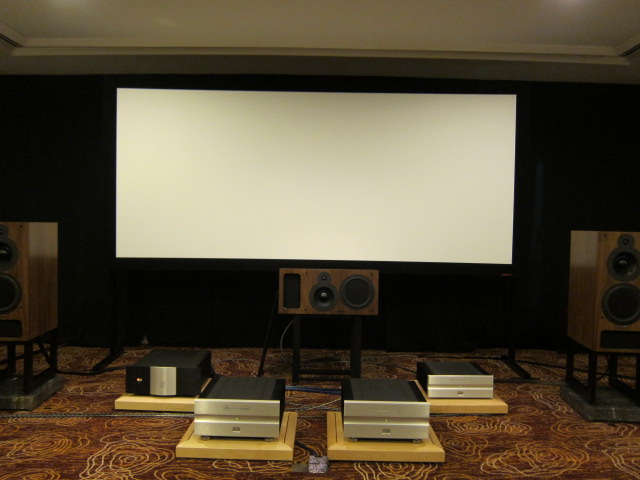 PMC IB2i is driven by Bryston amplifiers.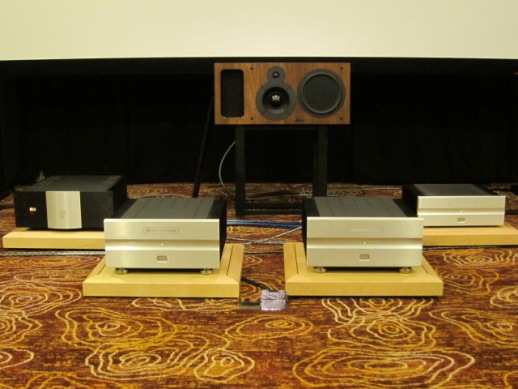 Bryston / PMC system.
The IB2i is a 3-way, high resolution reference monitor. Its signature is phenomenal dynamics, resolution and transparency, all of which derives from a fronted vented ATL™ (Advanced Transmission Line) design.
Frequency response is 25Hz – 25kHz with sensitivity of 89dB/w/m with an effective ATL length of 2.4m (8ft)! It uses the famous PMC 75mm soft dome mid range and the carbon fibre and Nomex 10" piston driver.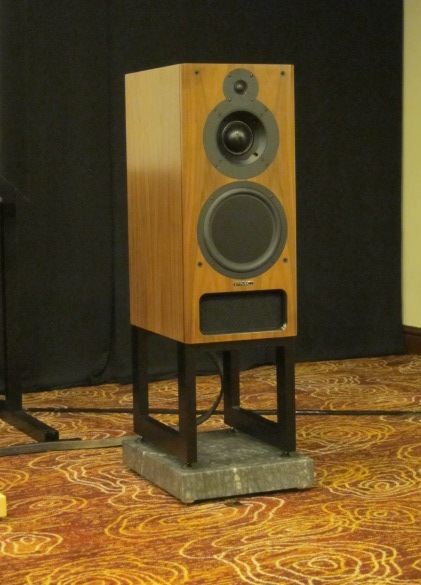 Another look at the IB2i. I actually like the clean looking rectangular cabinets - so handsome!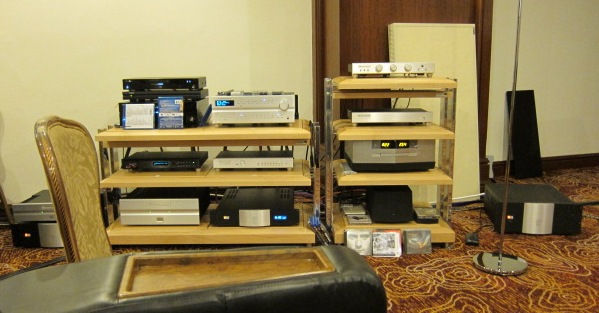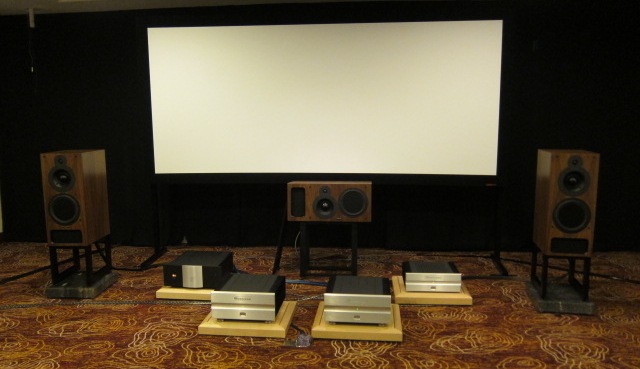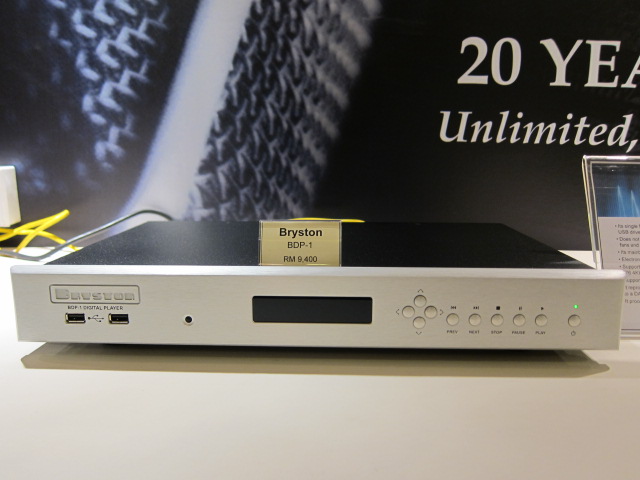 Bryston BDP-I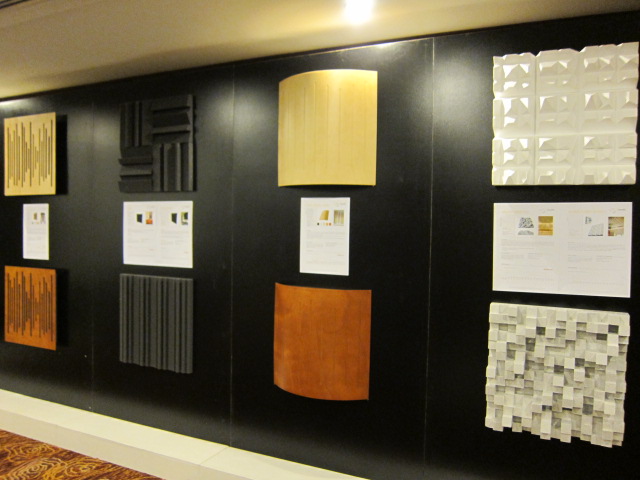 Diffusion, diffractions, and absorption panels from Vicoustic. I've had issues with room acoustics previously and I understand how important room treatments are to excellent audio playback.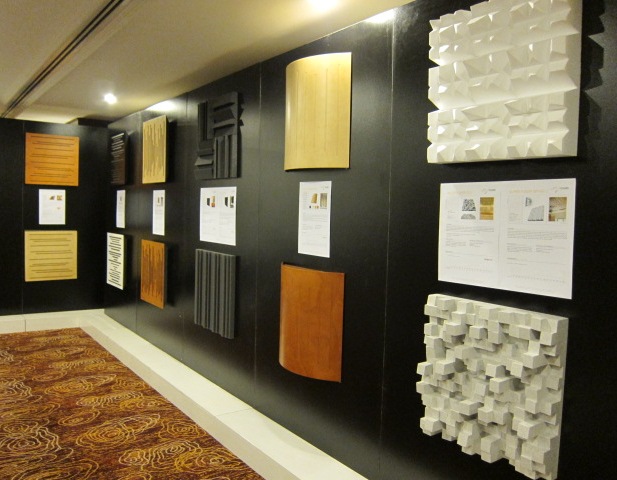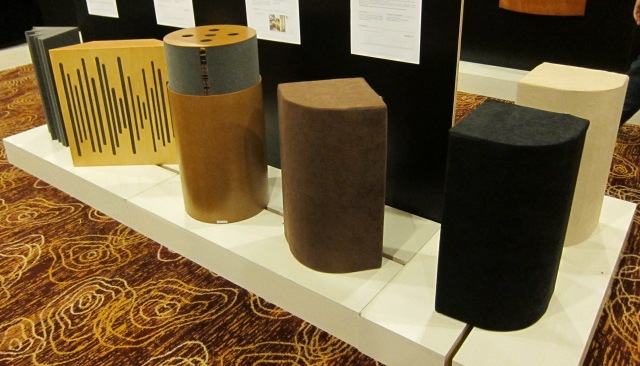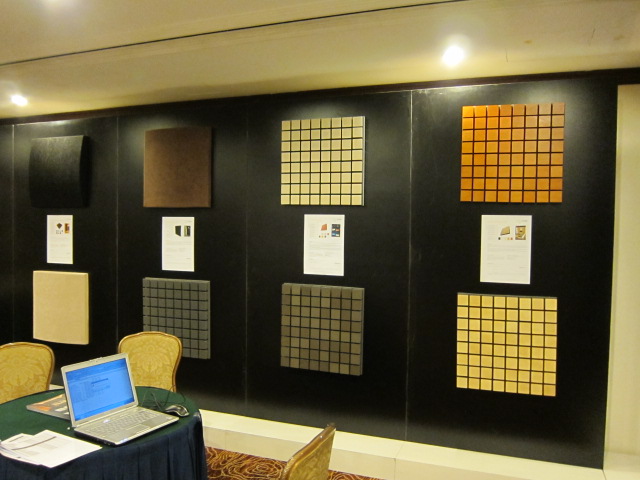 They look quite nice and wife friendly to me!
Heard of this setup in the show?
Tell us how you think about this setup!
Return from DIY Audio Guide/HIFI Blog/ KLIAV 2011 to DIY Audio Guide
Return from DIY Audio Guide/HIFI Blog/ KLIAV 2011 to DIY Audio Guide HIFI Blog
---