KLIAV 2011 Part1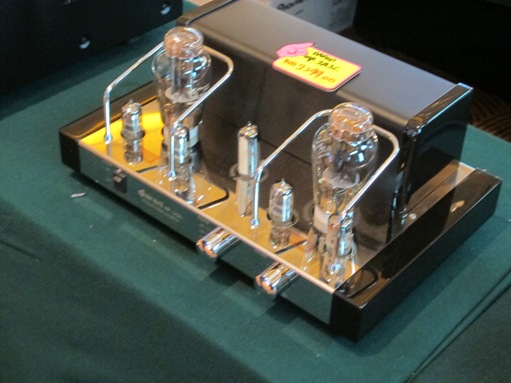 Dared MP-2A3C: * MAXIMUM OUTPUT POWER: 8W x 2 * SIGNAL TO NOISE RATIO > 85dB * TUBES: 2A3C (2), 12AX7(2), 12AU7(2), 6E2(EM87) (1)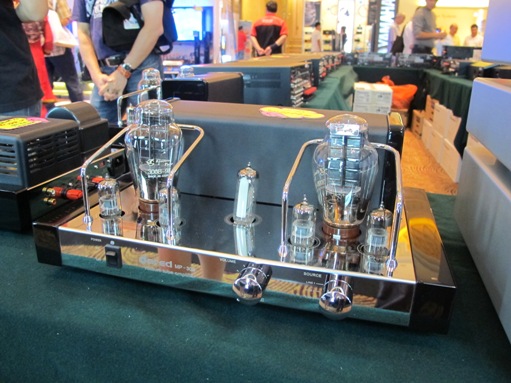 Dared MP-300B – no specifications are found on Dared website. They're new perhaps?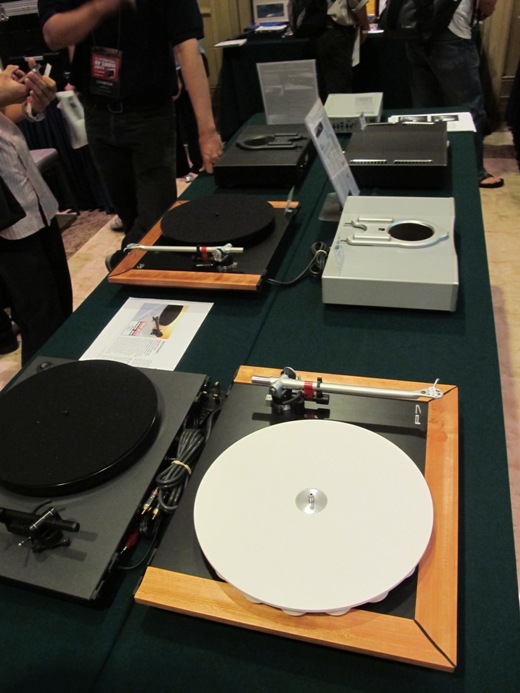 LP players – except one, spot the outlier! Yes, the Rega Saturn CD player.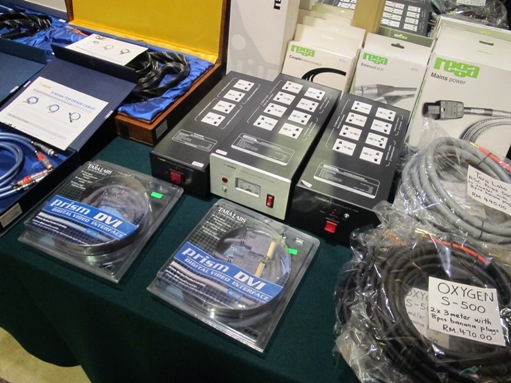 Xindak power conditioners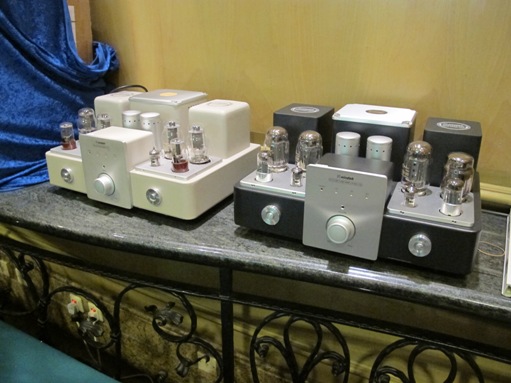 Xindak V20 - 6SN7GT*2, ECC83 (12AX7)*2, EL34*4, 18W
Xindak V30 - 12AX7 (ECC83) *2、6N8P (6SN7)*2、KT88 (6550)*4, 50W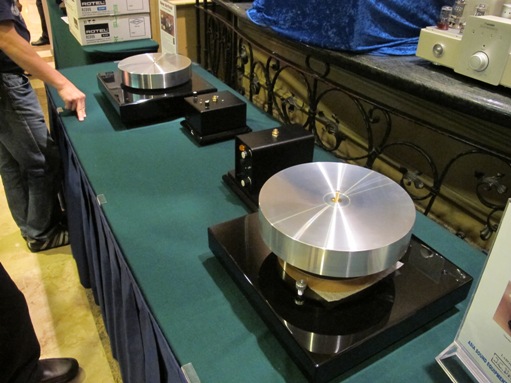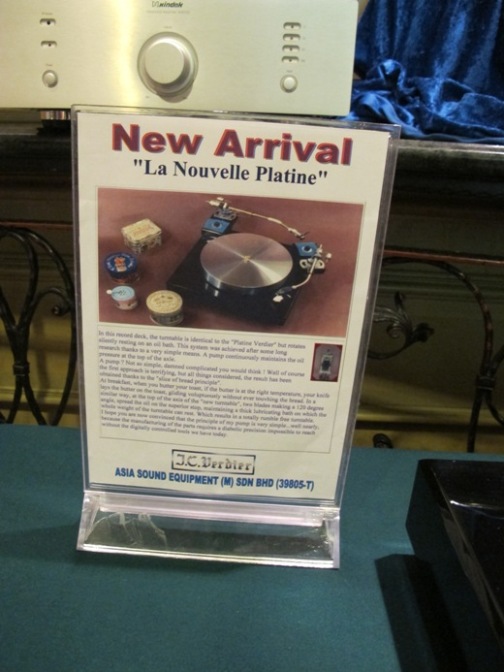 New turntable from J.C. Verdier – "La Nouvelle Platine". This turntable rotates silently, resting on an oil bath! There is a pump that continuously maintains the oil pressure at the top of the axle. The oil act as a lubricant where the weight of the turntable rests on. Interesting design!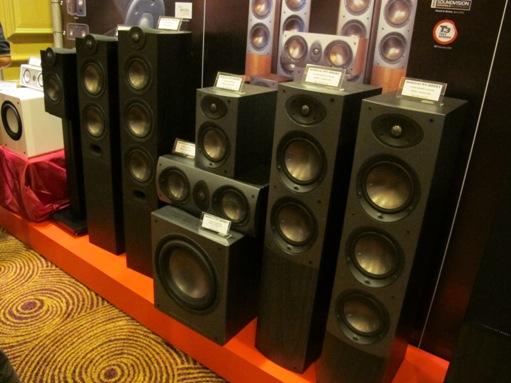 Mordaunt Short – Aviano series loudspeakers.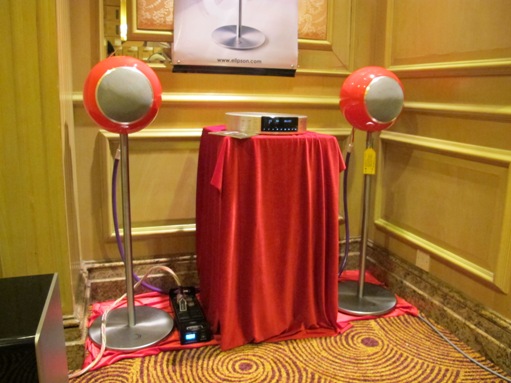 Epsilon Planet L speakers – a coaxial 2-way design with 25mm silk dome tweeter and a 165mm treated paper-cone mid/woofer. It has frequency response of 48Hz to 20kHz with 90dB/w/m sensitivity. I always like coaxial speakers due to the coherent sound produced by point-source speakers. Tannoy is another manufacture that comes into my mind. Too bad the positioning and tuning were not optimized for critical listening in KLIAV 2011…
Heard of this setup in the show?
Tell us how you think about this setup!
Return from DIY Audio Guide/HIFI Blog/ KLIAV 2011 to DIY Audio Guide
Return from DIY Audio Guide/HIFI Blog/ KLIAV 2011 to DIY Audio Guide HIFI Blog
---