Eric Bibb
Eric Bibb offers typically thick Black male vocal (rich mid range) and as usual it comes with little huskiness. I think it sounds somewhat like vocals of Keb Mo, of Seal etc of many other Black males. The obvious similarity of these Black vocals is none other than some "soul element" in their vocal structures but pardon my inability to explain further. Or let me try, emm... maybe, we could appreciate this "soul element" in its absence from any R&B piece sung by non-Black, make sense? That said, it is just a quick side-track to explain this "soul element" which I recognize as essential when it comes to Blues, Soul, Gospel or R&B music.
Natural Light is a Blues album as undeniably this "soul element" firmly underlies Eric's vocal. He is known as an Acoustic Blues artist who as well composes. For those who listen to Blues, you could have heard of Eric Bibb as well as many of his albums published thus far. Being unsure of Eric's other albums, I hear that Natural Light contains mostly Blues which could be classified as some modern genre of Blues.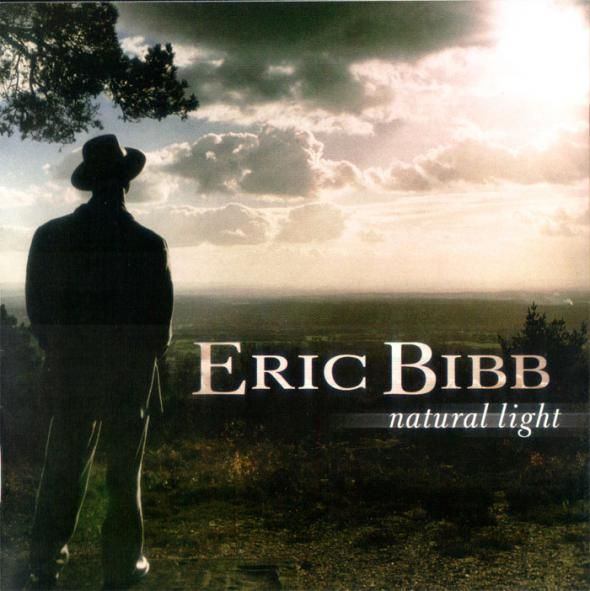 For a start, allow me to draw to your attention Track9 - Circles. This is my most favorite track of all besides his self-composed Track7- Champagne Habits. Please find the following short account of most of the tracks and figure them out yourself, likely you will have your own picks:
Tracks2 &3- easily digestible Blues
Track4- some element of country music due to the steel guitar plucking plus the accordion background
Track5- fast tempo-ed piece which sounds somewhat like a track in Keb Mo's Keb Mo, self titled album
Track6- much like pop sentimental hits, a bit suggestive of vocal base of Lionel Ritchie
Track7- self-accompanied with a steel string guitar, Eric reaffirms the strong melodious-ness of his vocal
Track8- much like reggae beats
Track10- not clear as to which genre it belongs
Track11- R&B track
Track12- 1 of the most easy listening tracks
Notably in Natural Light, one important point you may treasure much is the frequency cover (of almost every track) which allows your low-bass-capable setups to clearly "see the bottom line" as it is just sonically beautiful! To hard core audiophiles, while this album does offer musical tracks to blast, be warned that the recordings in the album at most could be good alas never great but then again, if music is in your heart, just accept the little non-musical compromise and enjoy the music eh!!!
HEART hear tHE ART
What do you think of this album?
Do you have this album too? Tell us what you think!
---
Return from DIY Audio Guide / Music / Eric Bibb to DIY Audio Guide / Music
Return from DIY Audio Guide / Music / Eric Bibb to DIY Audio Guide