DIY tube amplifiers
by Bane YT7XX
(Pancevo, Serbia)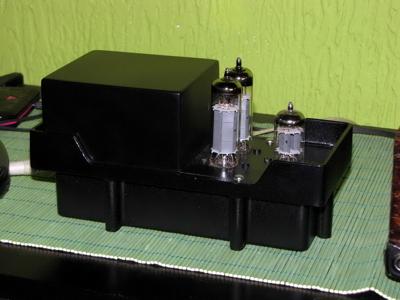 EL84 SE
I made several tube amp's and preamp's. From small
EL84 SE, than 800 Ohms OTL with EL803, 307A SE, push-pull QQE03/20, push-pull GMI6, EL34 SE, 6C33C SE, push-pull EL509, push-pull 6C33C. And some line amps with E88CC, 6SN7, ECC82 tone controls.

I love tube sound and tubes retro look. Here is some pictures.....

Editor: Great to hear from you! Nice DIY amplifiers too. It would be nice if you could share with us how you DIY the amplifiers, the internal pictures, the processes and etc. Look forward to hear from you soon!