Coral 10CX-501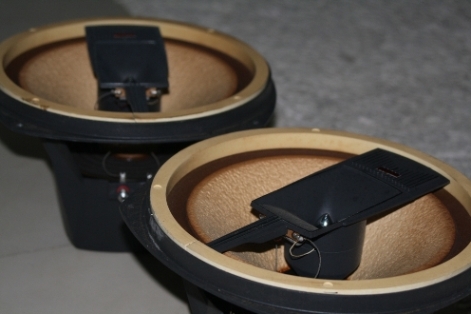 Coral 10CX-501 25cm (10") coaxial full range speaker
A friend of mine (you know who you are!) found a box of 10CX-501 speakers in his dad's storeroom! Man, how could this happen? I really envy him! I wish I can find a pair of Goodmans Axiom 80, Tannoy Monitor Gold 15, or Altec Lansing 604 in my dad's storeroom too! Well, at least I manage to get, no, purchase a pair by myself, as mentioned below:

This is the specification for the 10CX-501 coaxial speaker. The 96dB stated should be the efficiency. Now this is nice!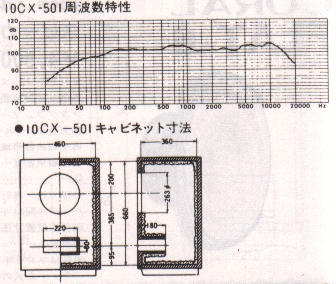 This is the recommended enclosure from 10CX-501 speakers. For those lucky guys out there, please build it and share with us your findings!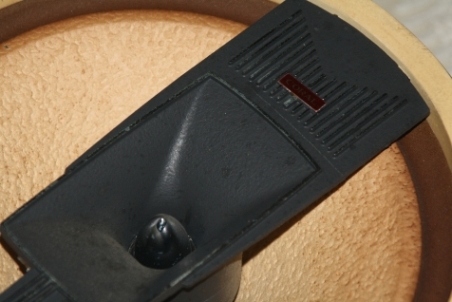 Close up on the horn loaded tweeter.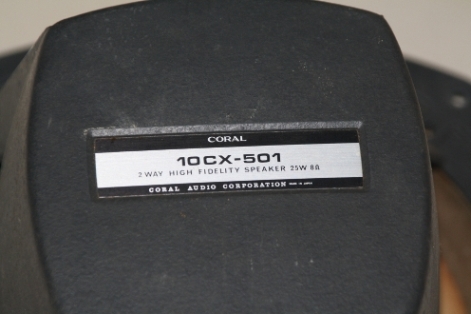 Close up on the magnet cover for the 10CX-501 speaker.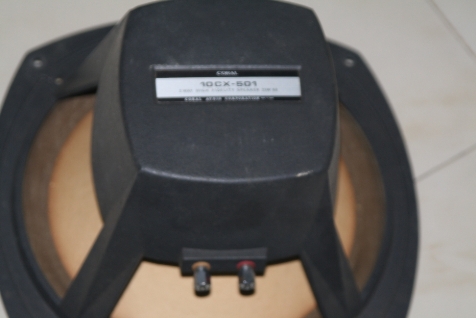 A further view from the driver chassis – notice the solidly built binding post? So, Mr."friend", when are you going to build a cabinet for it and let us have a shot at it?
Coral has been very famous in the DIY world. I've seen projects based on the Coral Flat 8A, Coral Flat 6A, Coral Beta 8, Coral Beta 10, and many others. They've been used in various types of enclosures with some yielded pretty good results.
Yeo from diyparadise was once selling them but they're quite rare nowadays. With my past few bad experiences with eBay, I would advice all to proceed with care if you want to get it there.
---
Return from DIY Audio Guide / DIY speakers / Coral 10CX-501 to DIY Audio Guide / DIY speakers
Return from DIY Audio Guide / DIY speakers / 10CX-501 to DIY Audio Guide
---