UD384 DAC Review
KingRex UD384 DAC Review, part 2.
Kingrex U Power – battery power supply especially for UD384.
KingRex PSU MK2 7.5V – power supply specially designed for UD384
This review has been taking too long, complaint by one of the DIY Audio Guide supporters. Can you speed it up please? Things have been hectic over here. I bought MORE vacuum tubes, travelled to Oregon for more work, fine tuning my system, thinking on the 801A class A2 amplifier and such. The most important task that was happening at the background was (since Christine from KingRex did not chase me for it, LOL!), getting the KingRex UD384 fully run-in to get the final matured sound it is supposed to have. I bet nobody in the internet run it as long as I do. My PC is switched on together with the DAC from 6pm onwards to the next day 7am before I leave for work! How many months has it been since part 1 review? :p
Since it is my fault on delaying the KingRex UD384 DAC Review, let me give you some great news as a token of my gratefulness of you guys waiting for the review.
**** Rumor says that there shall be 352.8kHz support soon for KingRex UD384 DAC! Rumor also says that new MAC asynchronous firmware shall be released soon! How's that? Like it? ****
Alright, here you go. This is what you wanted. Take it! :P This is part two of the KingRex UD384 DAC review. The first part concentrates on introducing the UD384 features, build and usage. The second part will focus on the sound. For those interested to check out the part one technical review, please go to KingRex UD384 DAC review part one.
We shall focus more on using the DAC with the KingRex U Power and PSU MK2 as that get the best out of the UD384 DAC. UD384 DAC definitely deserves a better partnering power supply to gain the sonic advantage. I was using the wall-wart for some time, and bahhh, I've to change it permanently to the U Power and PSU MK2 after getting a taste of them. Wall-wart gives a sense of uneasiness on the sound although I did not hear any noise coming out from it. For my CAS, I'm using a Core i5 HP notebook with solid state hard disc, using Foobar 2000 + WASAPI running on Win7 OS. I'm just using the ordinary USB cable that comes with the package.
***Hint, hint: can I try the new KingRex USB Unanimous cable as well? ***
The DAC comes with synchronous drivers when I first got it, but at later stage, KingRex came up with the asynchronous version. Although there were some hiccups with the initial asynchronous test firmware/driver for Win OS, it was resolved after some emails exchanges, and software updates with Christine Wu from KingRex.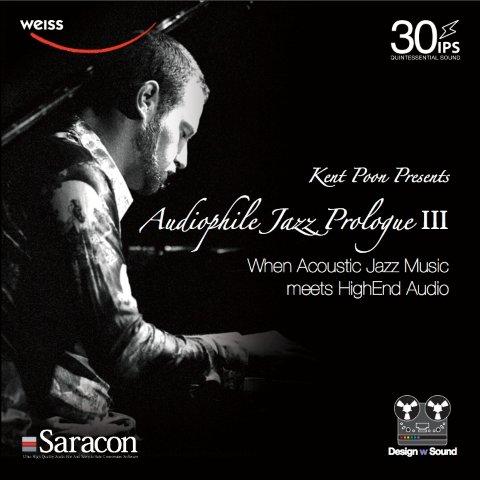 I'd like to thank Kent Poon (www.designwsound.com) to provide the 16bit/44kHz; 24bit/96kHz; 24bit/192kHz music files from Audiophile Jazz Prologue III to compare the sonic signature of standard resolution versus higher resolution source for KingRex UD384 DAC Review.
Tracks extensively used for review are: #3 - My one and only love; #4 – Freddie; #6 – Lush Life.
Also, special thanks to The Nordic Sound (www.2l.no) for the various formats and resolutions files for testing - stereo FLAC 24bit/192kHz, 24bit/96kHz, stereo DFF DSD 64 2.8224Mbit/s, and stereo WAV DXD 24bit/352.8kHz (available but could not be tested here due to current KingRex UD384 DAC limitation).
Some will wonder why high resolution formats are called for since 16bit/44kHz served us very well, and there are countless excellent recordings in the market. To me, I feel that the very front end plays an important role in getting better sound, such as the microphone, recording environment, gears, processing, mastering and etc. But the back ends, like the storage and output format are equally as important to capture every little detail and nuances present in the recording. I would not go into detail on the technicalities of the bit rate and sampling frequency but the higher they are, the better it is to record the changes, even as minute, small, and short in the sound wave, as people always say, the devil is in the details.
The above theory was proven in this KingRex UD384 DAC Review when A / B comparisons are made with the different resolution formats. Yes, it does matter. Yes, it does changes the sound on the positive side. Yes, it is audible / perceivable. YMMV. Maybe my system is transparent enough? I'm a minimalist and believe in the shortest and simplest signal path will produce the most transparent and least colored sound. The details will be lost or distorted/changed if the signal goes through too many stages.
The Kingrex UD384 DAC goes direct to my integrated 2-stage direct heated interstage-transformered single ended amplifier that feeds directly to a minimalist Zu Audio Soul Superfly with crossoverless 10" full range driver plus a tweeter with only a single capacitor filtering out the lows. That's it. No other things involved! Yes, things could be simpler but compromises start to become significant. I had a single stage integrated amplifier, made with the Russian 6C45PI great little tube but the headroom and power were on the low side to even drive my ex-speakers at that time (94dB/w/m FE167E). Perhaps I should revive the 6C45PI SPUD to give it a try again, or maybe substitute the tube with WE437 / EC8020 that cost a bomb! Anyone would like to sponsor this WE437 / EC8020 project? WE437 could still be found occasionally but the EC8020 is totally unobtainable!
Enough with the crap, sorry, got distracted from the KingRex UD384 DAC review, what about the DAC sound? With the listening based on the source files above, the improvement is definitely distinct, but I wouldn't call it substantial, like moving from a VGA CRT to a full-HD flat panel monitor. It is like upgrading from a 720i30 to a 1080p60 resolution. What we get is improved clarity, uncovered minor details (devils) that could not be noticed previously, as if you can zoom in further to the image and realize that there are more individual pixels instead of a blurred vision. The sort of refinement we get from moving up the class ladder, like driving a big horse power car on a low RPM versus the coarseness one gets by revving up a small engine. There is additional fluidity in the sound where the transition between notes is filled up completely. The background has a sense of increased depth and spatial dimension with the added refinement.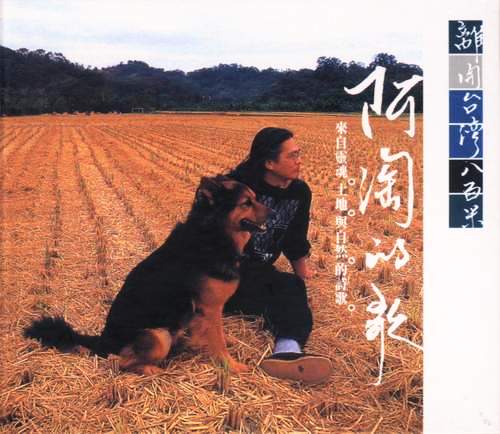 The next album I used in this KingRex UD384 DAC review, is this unique album from Taiwan – Ah Tao's Song . It is a Chinese (Hakka) dialect folk songs album. If you have not heard of this album, please go get a copy. It would be a great loss for one if he does not choose this album due to the language barrier. Most of the Chinese, especially Taiwanese audiophiles should have a copy of this.
On track 4 (mo ka mo sat?), Ah Tao sings in the foreground, with a lot of background conversations (Comments perhaps? I cannot understand Hakka as well.) from the people surrounding him. The vocal stands out, with a very thick, warm and realistic texture. The vocal size was not as big as what I had previously with the NOS DAC that may sometimes suffer from being too big in reality, for a human being. The vocal size is more proportioned here, I would say. The separation of all the voices is excellent. The background conversations are so clear and distinct with the KingRex UD384 DAC.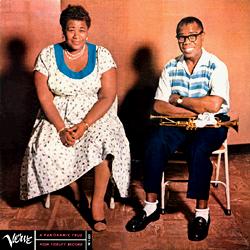 Ella Fitzgerald & Louis Armstrong – Ella and Louis, this is one of my favorite albums. Although it is released in the 50's, the recording is excellent. Ella and Louis are accompanied by pianist Oscar Peterson, bassist Ray Brown, guitarist Herb Ellis and drummer Buddy Rich.
On track 4 (no.4 again in this UD384 DAC review?), Louis's vocal is presented in such realism that every little movements or vibrations of his vocal cord are faithfully reproduced. You can feel the "bubbly, coarseness, vibration" (Are these the right description? LOL! I'm sure you know what I mean if you have this album!) or the "phlegm-iness" of his vocals. The KingRex UD384 DAC showcases the beautiful texture, tone and timbre of the voices. It does not have as much magic in the vocals as the NOS DAC though. It is slightly thinner and it does not project itself as outward as the NOS DAC does. On the other hand, with this DAC, the highs were presented with finesse and added delicacy, not mentioning the extended airiness it brings to the atmosphere.
With the dedicated Kingrex PSU MKII powering the system during the UD384 DAC review, the background is super dark and clean. I'm not hearing any sibilance or harshness heard even on a 101dB/w/m sensitive speaker with full blast volume. The horn like tweeter is annoying sometimes with the wrong partnering equipment. Listening to this DAC is a calm and pleasurable experience. When the KingRex U Power is used, the noise floor and darkness took a step further! The quietness is eerie. I can crank the volume higher, play it constantly louder and still find that everything is the same as with lower volume settings, without having the uneasiness or crankiness. This really shows the importance of power supply in a HIFI setup; or shows how dirty our mains is? LOL!
Conclusion of KingRex UD384 DAC Review
This Kingrex UD384 DAC is not the warm and mellow type but more towards high resolution, balanced and transparent sound basis. It is open, natural and full with energy. It matches well with those systems with vintage sound or slightly warm system like tube based amplifications where the finesse, transparency and details will be brought a level higher without losing the original character. It cools things up a bit in the right way for overly warm and "tubey" setup.
For those that like details, accurate soundstage, pin-point imaging, this DAC will serve them pretty well. This is felt when I play the orchestral / instrumental pieces from Nordic sound. With the original CS4398 base and NOS DACs, the imaging will be larger than life, and some might find it overwhelming where vocals are oversized, this DAC shrinks it down to the right proportion, and also expands the background deeper. If you like big, thick, forward & meaty vocals, please seek elsewhere.
With the KingRex UD384 price versus performance standpoint, it is not only on par with those at the same price region, but has the capability of challenging others on a higher segment. It is definitely highly recommended!
UD384 DAC Review: by Ken
What do you think of this post?
Do you have the same thoughts? Share it!
---
Return from DIY Audio Guide/HIFI Blog/ KingRex UD384 DAC Review to DIY Audio Guide
Return from DIY Audio Guide/HIFI Blog/ KingRex UD384 DAC Review to DIY Audio Guide HIFI Blog